He is now 23, he turned a year on the road somewhere between London and Longparish on midsummer's day. I look at him unable to see how he grew from when we were 16. He's still the blue-eyed, silky-haired, long-armed, big-hearted boy I fell in love with. He's still a lot taller than me and likes to hold my hand in his sleep; I just can't see any difference that years have added to us. Perhaps it's called being love-sick and still crushing on someone you're actually with, some days finding it hard to believe that you're actually with them, like a couple, a real couple that you're half of. I dream of the day we get married and start a family with eagerness and huge excitement. Everything feels exciting with him, the future is less frightening and more like jumping into the unexplored.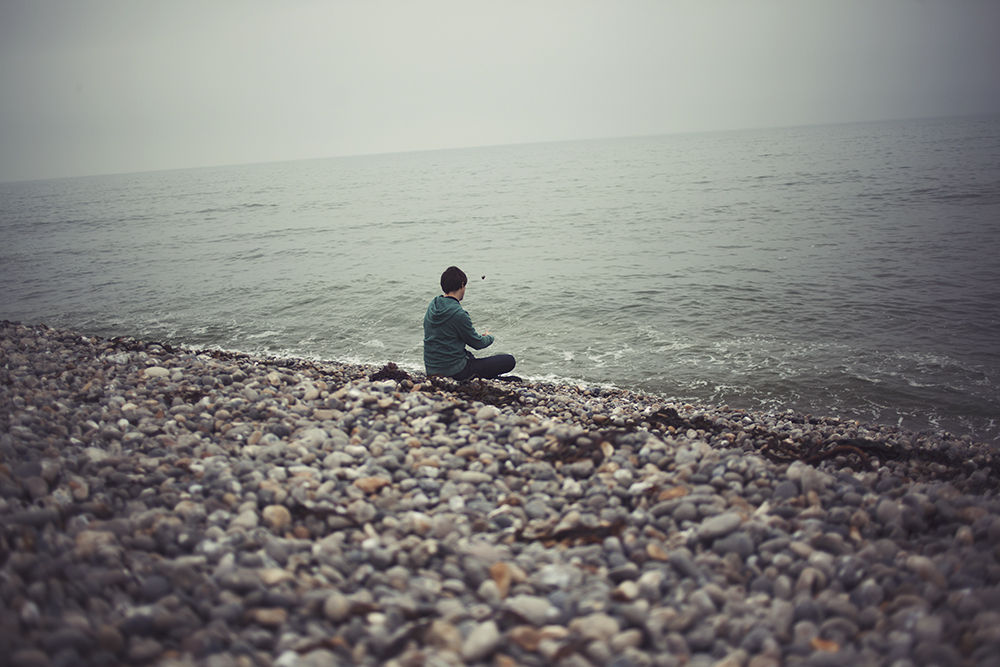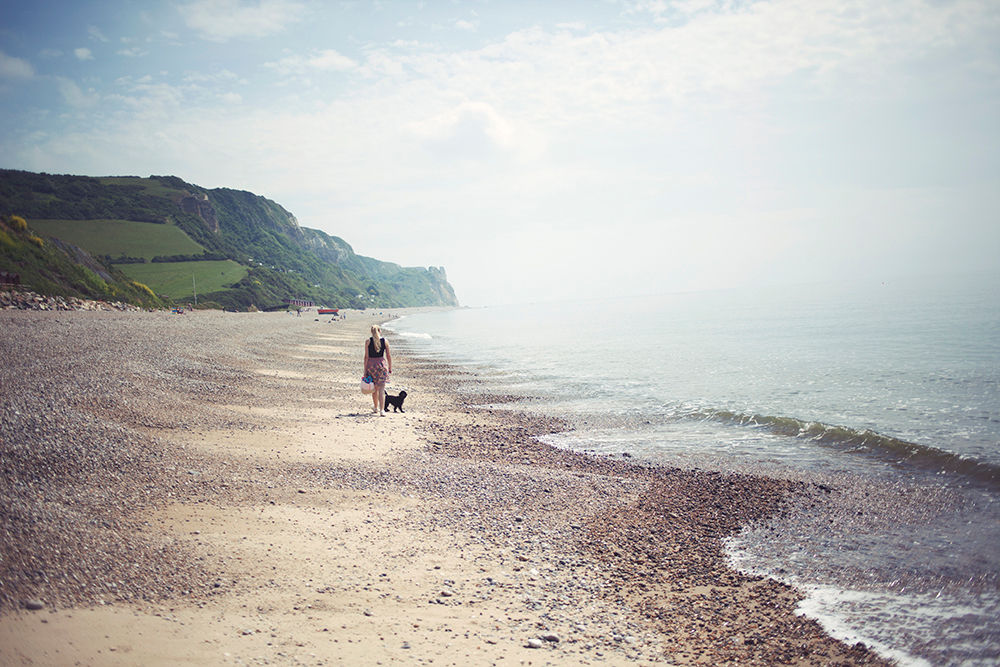 June has been a time for reflection and eventual peace. There has been so much unrest and upset. I tell myself it's all about growing up and learning how to balance work, family and feelings, and sometimes it can be hard to know when to stop and how to even switch off. We spent Nathan's birthday travelling away from home to a wedding I was asked to be a bridesmaid for. My heart bursts with an impulse to be honest, to tell you my real feelings, yet out of etiquette I know I have to keep quiet and bite my tongue. We were required to spend a couple of nights away to celebrate a wedding over a number of days, and leaving little Florrie for the very first time, on Nathan's birthday of all days was pretty unsettling. An agency carer was supposed to move in (but that's a story for another day) to look after her and my parents' puppies together, but it felt uncomfortable without her there; it reminded us of how quiet our lives would be without her. We missed her, and it made us realise that she's very much our hairy little daughter. There has been a lot of sadness and cross words spoken between family members about things to do with the event, people have been hurt and I was worried I wouldn't be able to see the family with a smile after everything said and done. I was sad Nathan's birthday was being overlooked, and we were worried as a couple about so much to face. There was a division, and my little family were definitely on the wrong side of that division line.
My Ma and Pa were incredibly kind, they told us to book some time off before we had to all go away. For Nathan's birthday treat they had booked us on a mini-trip away to the countryside on the seafront to be able to enjoy some time together, to de-stress and to recharge the batteries that were so flat. They told us where to be and when and everything else would fall into place. Nathan's scoliosis had him in bed the week before we left and it was a harsh reminder as to why we had to get away. It's so painful to see a loved one suffer, I wish I could just protect him always. We were deflated and as our train rattled out of London I felt immediately happy and saw Nathan's mouth curl in an excited smile. It felt like stepping out of a pair of worn out shoes and being able to run really fast to an open space where the air was fresh and the people all wore grins. The air was thick and rich with nourishment and the humidity prickled our skin. There were no panic attacks, only giddy fits of giggles and jumping. You had to walk 2.5 miles to find phone reception and we slept in a thatched cottage in the valley. It was everything we needed, to just take a step back from life and let our hearts slowly calm to the sound of the ocean waves echoing in the valley. I was motivated and inspired, fired up all over again and colour returned to Nathan's cheeks and his eyes twinkled brightly. We celebrated his birthday early on the beach breathing together and it was lovely.
There were midnight trips to the sea to let the freezing waves lick our toes as we squealed. There were buttercup fields and muddy paths. I fell down a very muddy slope and let out a roar of a laugh which even surprised me, and it felt amazing. We skimmed stones, something I had not done since I was seven with my Pa sitting on the Isle of Wight together, and it was fun to watch them reach out over the night tide. Nathan and Florrie ran along the paths ahead of me and I quietly thanked the air around me for the opportunity to escape and feel normal again. Seeing them so happy jumping through the grass made my heart swell, and finally, we were restored to start up life again.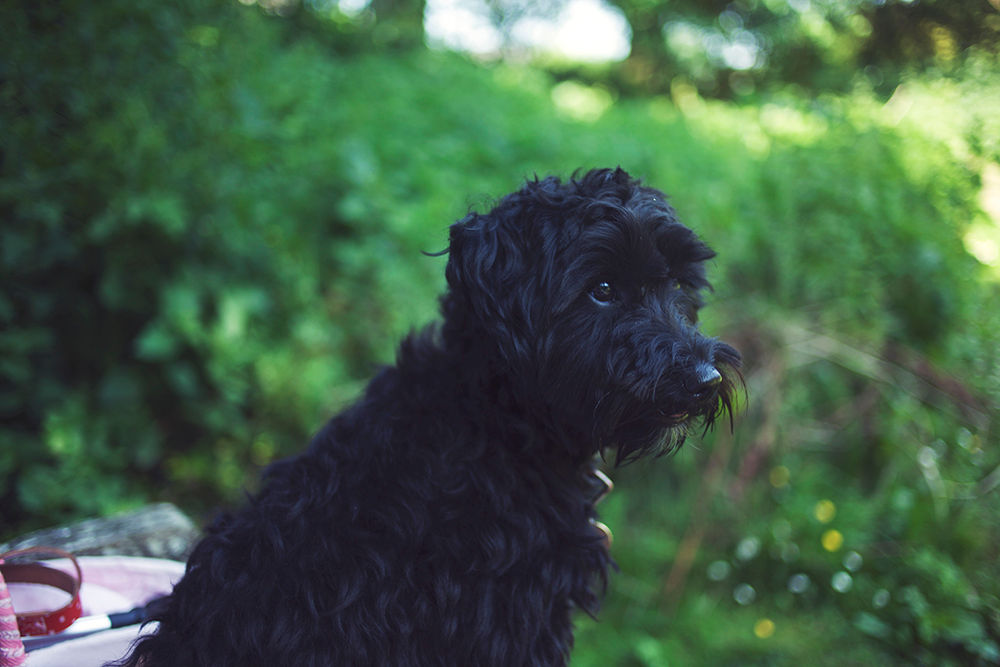 We returned feeling like water; calm and rolling. There was a light feel to the air and we stared into the face of July which promised much more freedom and creativity. Nathan has vowed to make a summer film, something he has always wanted to do and I am taking 4 weeks off to refocus my portfolio before August arrives and brings my 23rd birthday with it. We've planned a dawn breakfast bicycle adventure to the river and will also learn how to forage in the meadows before Autumn rolls in fast. I gave Nathan a firebowl for his birthday so we can spend our evenings outside stargazing in our garden with the warmth of our little applewood fire next to us. We're also hoping to plan a little road trip with our closest friends and go for a picnic overlooking the city lights in the evening time. I am greatly looking forward to life quietening down a bit and not have any family pressures cramping in on our skulls. Always try and take time for yourselves too, I cannot emphasize just how important it is; be kind to yourself when life gets loud.