It's midsummer and even though the best of the lavender crop is now in its later days, it doesn't mean you can't still enjoy it! This is a little bit of a different post for us, we're keen little cooks in our spare time and thought we may try sharing a little recipe we like very much.
This is our little recipe for lavender and honey ice cream. It's one of the sweetest tastes with the aroma of an all time favourite flower put into one, you could almost convince yourself that it's kind of healthy. There's nothing much nicer than sitting outside in the warmth of the evening with a bowl of ice cream watching the Sun go down.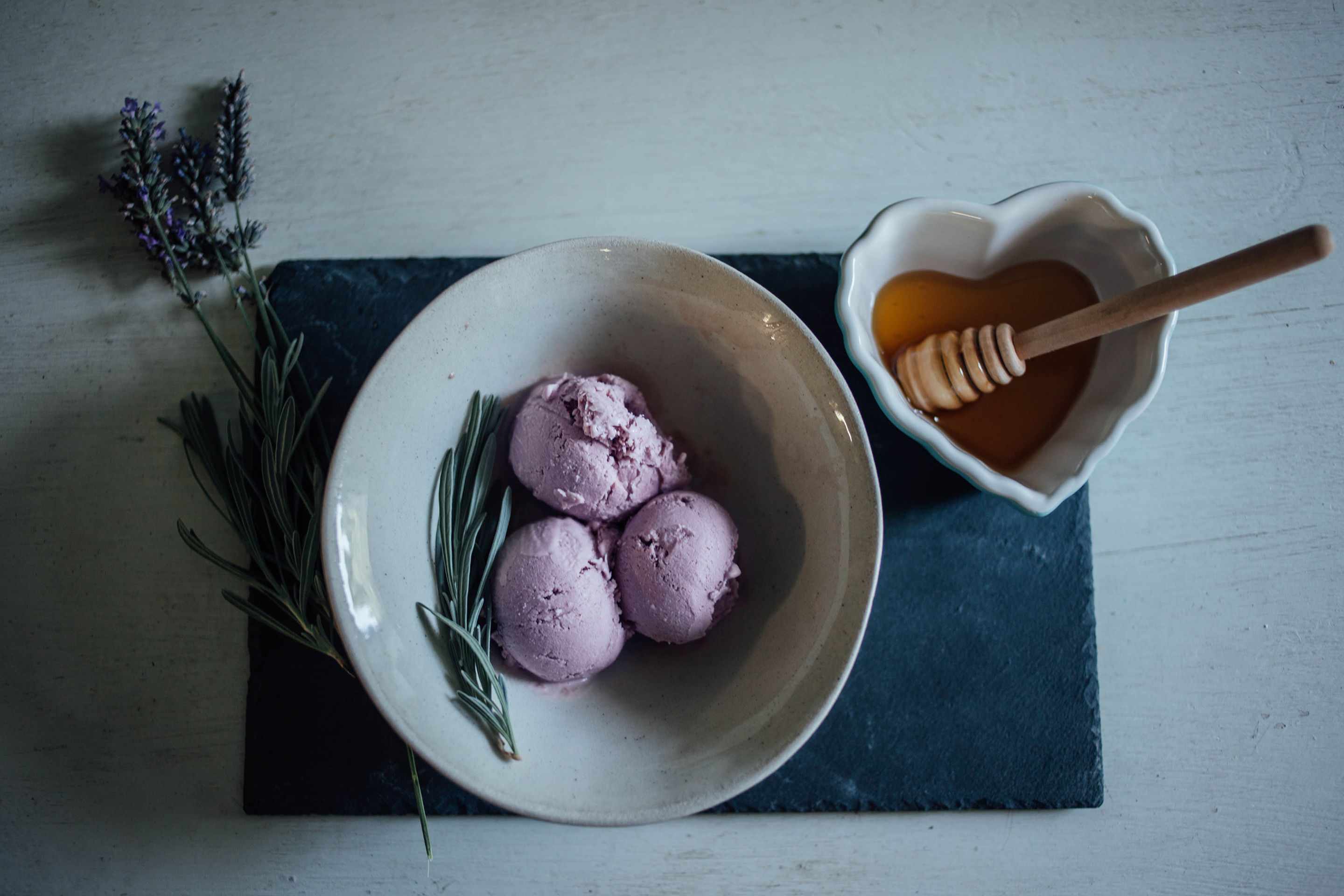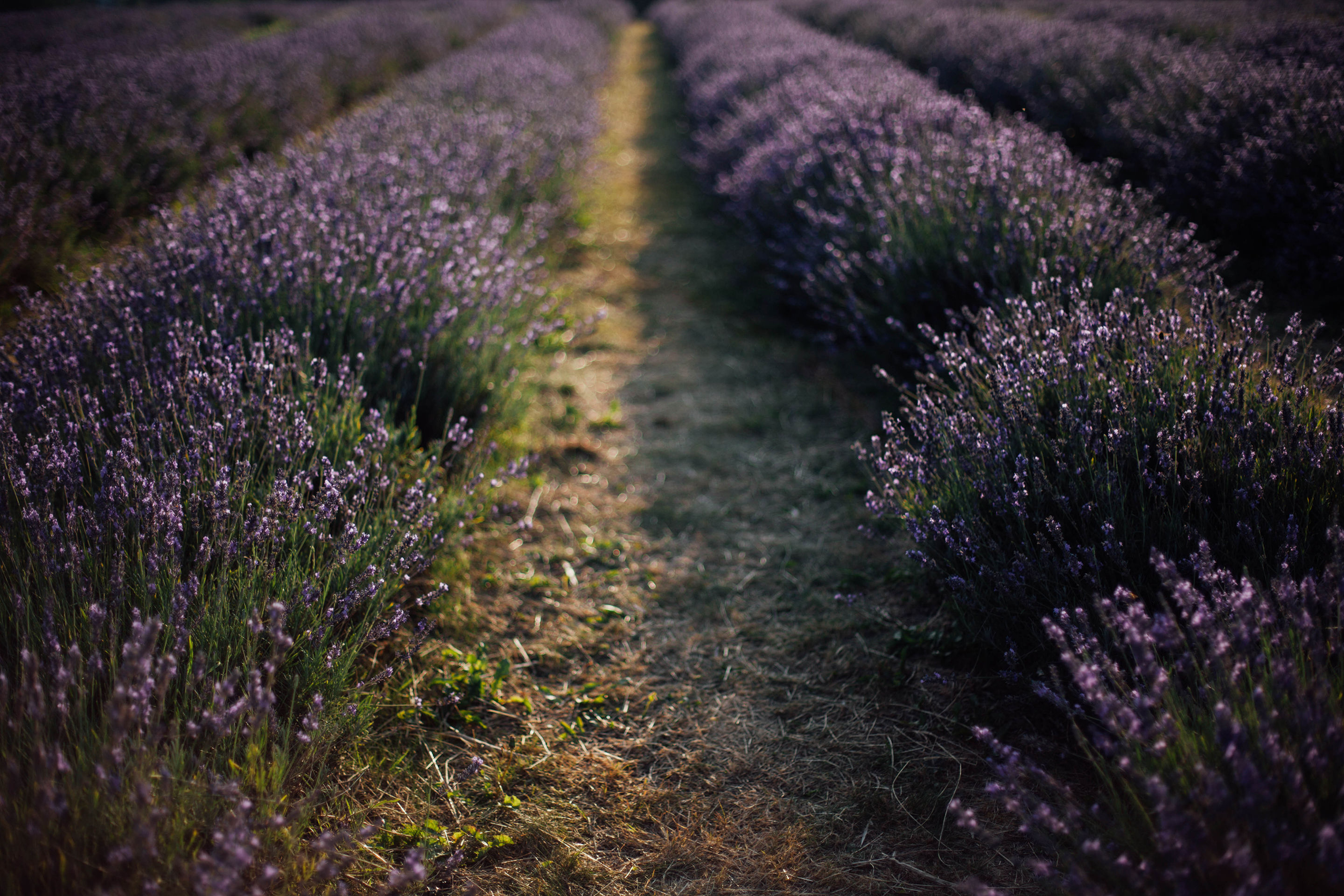 Note: We don't have an ice cream machine so have written this recipe with the method we use to make ice cream without the aid of one. If you do have an ice cream machine then simply pour your final mixture into it and follow your manufacturer's instructions as to how to freeze when noted in the method.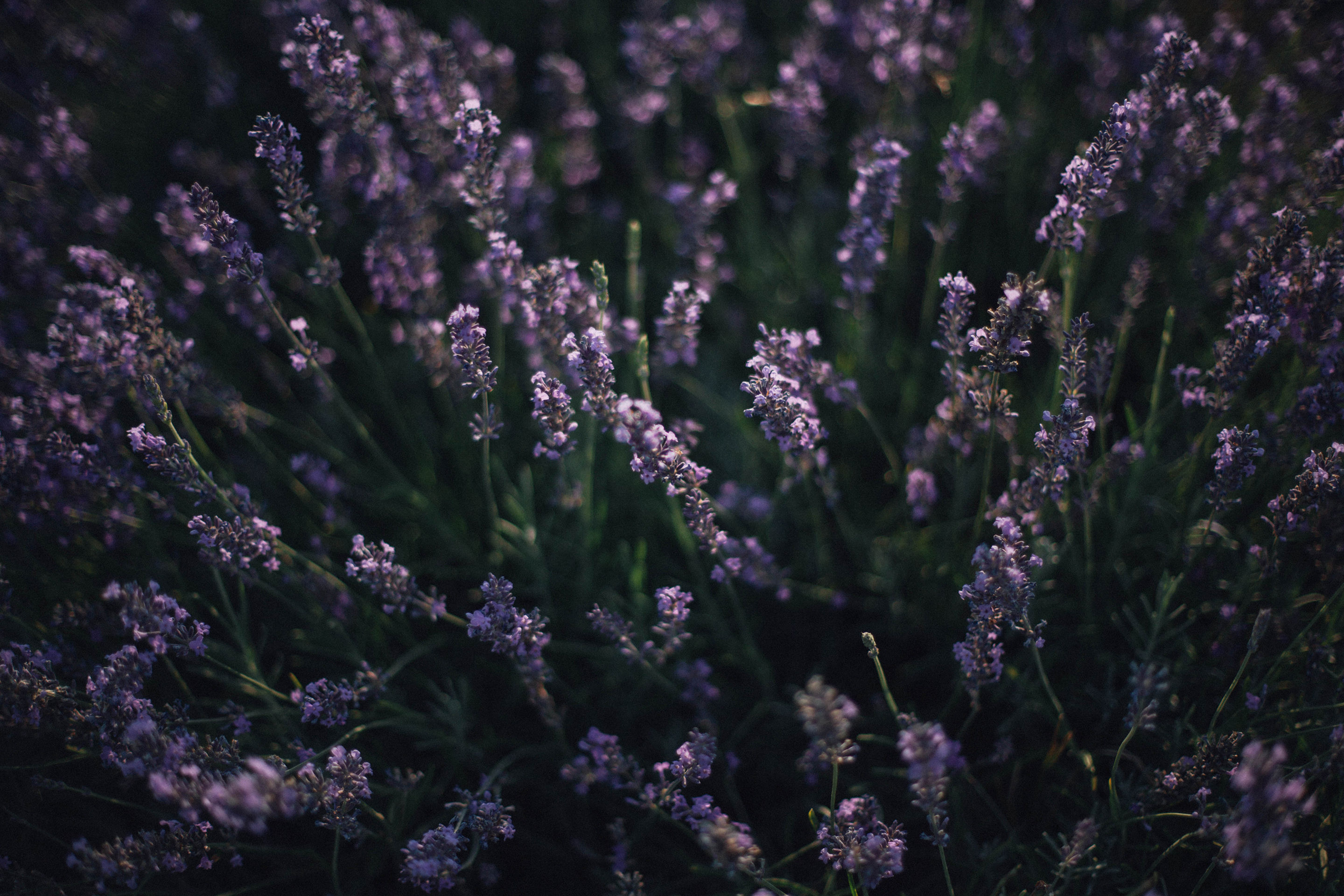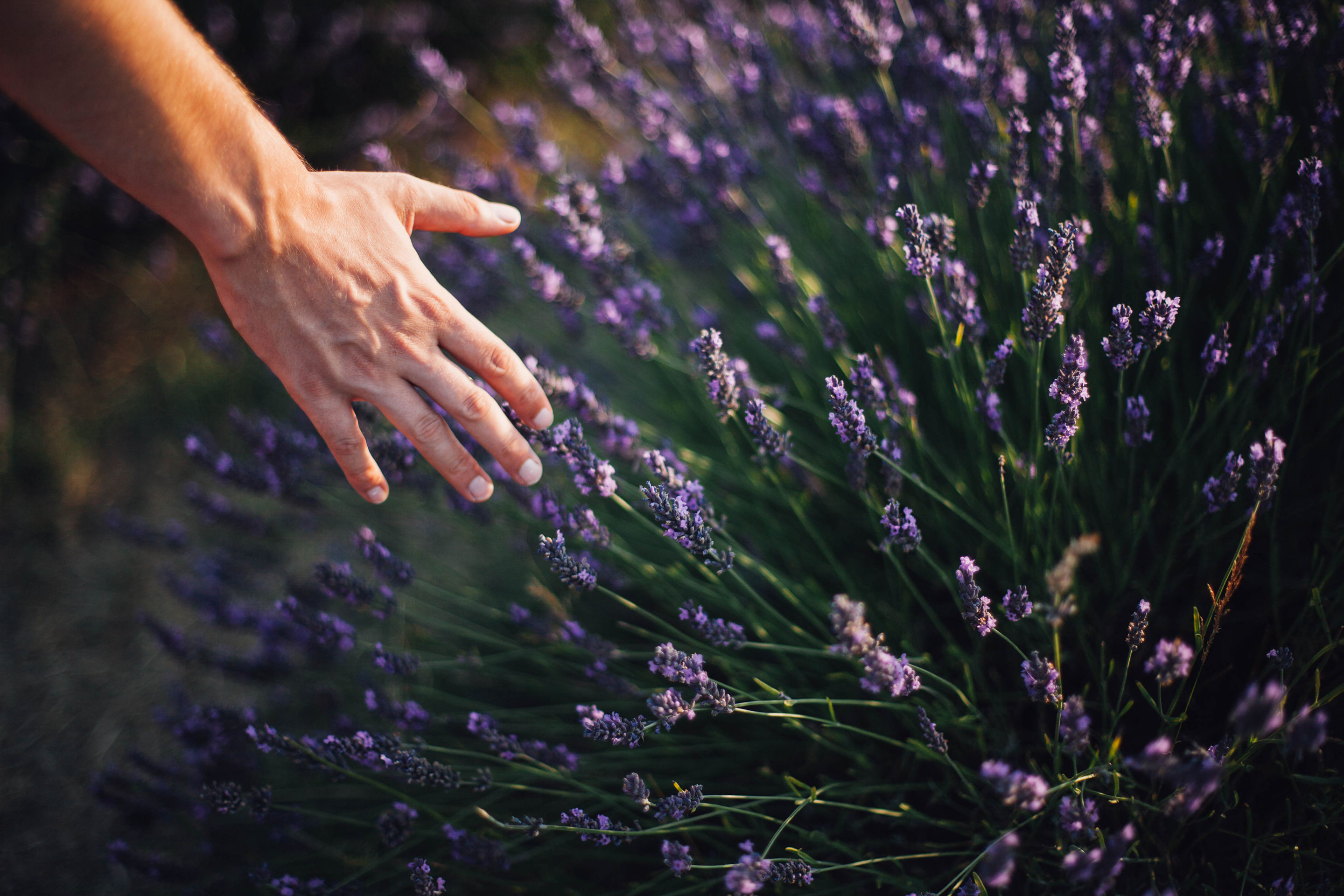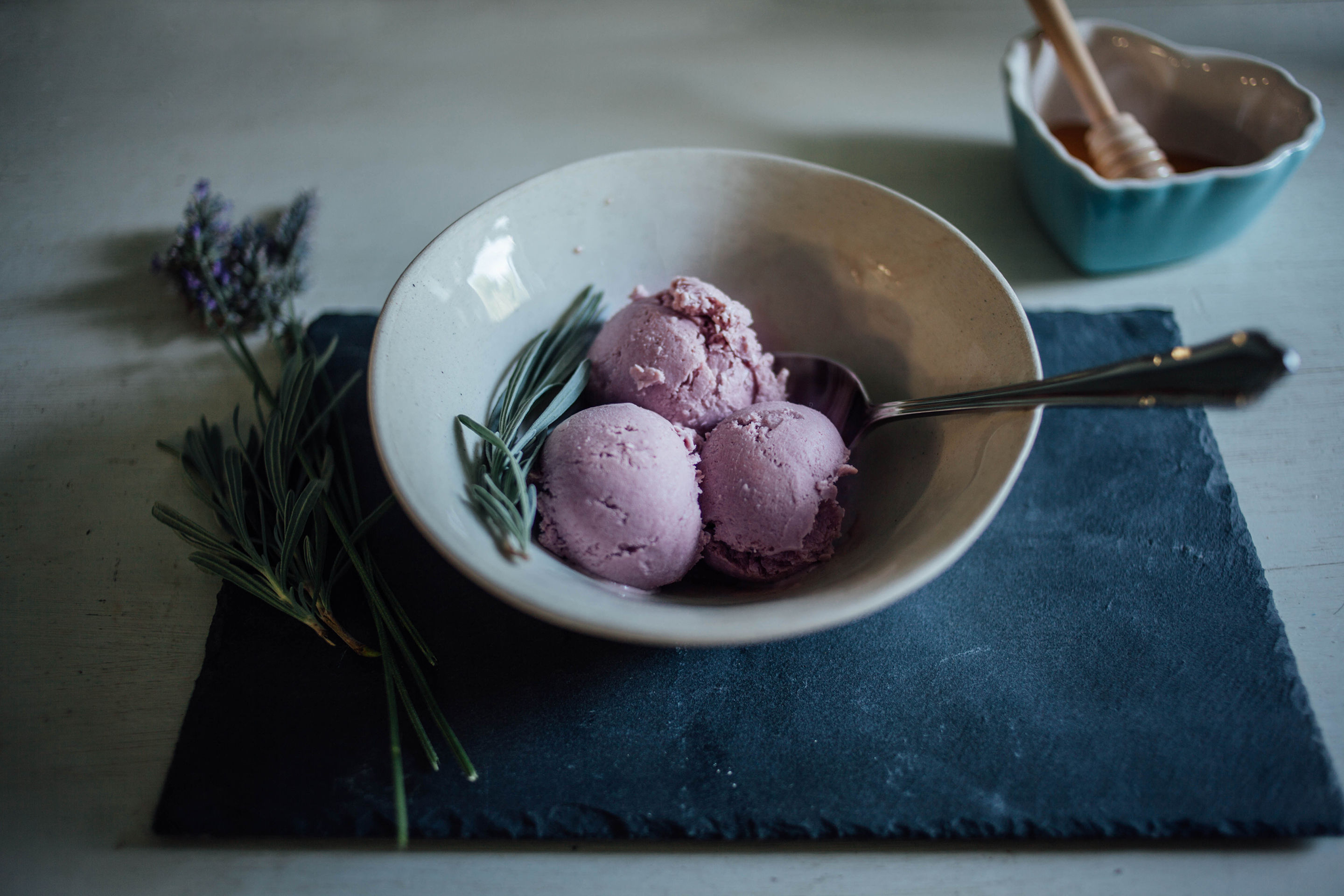 Ingredients
250ml whole milk
120ml honey
2 tablespoons dried edible lavender
475ml double cream
5 egg yolks
Optional: Food colouring
Method
Stir together your milk, lavender and honey in a saucepan over a medium heat. Be careful not to boil it, you want it to come to the beginnings of a light simmer, then remove it from the heat, cover it with a lid and leave it to sit. Depending on how strong you want your lavender flavour to be, leave it for anywhere between 15-30 minutes.
Mix your egg yolks in a medium bowl. Put your infused milk mixture back on a very low heat to warm it. Whilst constantly stirring your yolks, slowly pour half of the pan into your bowl of egg yolks. Once all mixed through, add it back into the pan and continue to heat it until it starts to form a custard. With constant stirring, it will start to thicken and stick to your spoon more.
Pour your double cream into a mixing bowl and using a strainer, carefully pour your custard into the bowl. Squeezing on the flowers with the back of your spoon can help as they'll have soaked up some of your mixture. Once everything is in your mixing bowl, mix it all together.

Although not compulsory, we added a few drops of natural food dye into our mixture to turn it from cream to purple. If you want to add some too then add it now and mix it through.
Wrap your bowl with cling film and put in the fridge to chill it through, this could take around an hour so check on it from time to time to make sure when it's ready.
Once chilled, place in a tupperware container and place in freezer. If you have an ice cream machine then pour it in and follow your manufacturer's instructions. We returned every 30 minutes to stir the mixture around in the container for 2-3 hours before leaving it overnight.
Enjoy!